March 13, 2006 - Blizzards in August
As if the race for "most boring response" needed additional runners, T.G.I. Friday's (#20) sent back a rather plain "no", as did Hershey (#46) and Subway (#16). Hershey's "no" was definitely the most boring, seeing as how it was just some de facto standard "card" thanking me for my "interest". My name was nowhere to be found anywhere other than on the envelope itself, making this the most impersonal rejection I've received to date... The few other companies that didn't send me a letter (Fellowes, Airborne) at least sent me some free product! Hershey did, however, include a brochure teaching me how to turn beans into chocolate. At least, I think that's the gist of it — I didn't actually read it. General Mills (#56) sent me a letter telling me that they can't send me anything, because they already give away $20,000,000 annually to other non-profit orgs across the U.S. Well hey, I wasn't going to sell whatever they would have given me, so doesn't that make me non-profit, too? Anyway, what's a box of cereal cost? $3 tops? So, $20,000,000 divided by $3 equals 6.67 million boxes of cereal (give or take). So, a coupon for a single box of cereal would have been rougly one six-million-six-hundred-sixty-six-thousandth of their annual allowance — or 0.000015%. But who's counting? On a brighter note, Dairy Queen (#33) sent over three $1 gift certificates and a letter, complete with a hand-drawn smiley face in the signature, making today all seem worthwhile. Evidently, Dairy Queen didn't mind that my "rapidly-approaching" birthday is actually in August. Instead, they wished me happy (albeit very early) birthday. Thanks to Dairy Queen for the August birthday treats in March.

More Fun With Numbers


Thanks to one observant reader for pointing out an error with my math. For some reason, despite Nestle having sent me both a 25-cent coupon and a 75-cent coupon, my brain forgot to add the two numbers together. The end result was that I shortchanged Nestle (as well as my running total) by 25 cents. I've corrected the error. I've had people compare this experiment to something that a third grader might do. Now they can compare my math skills to that of a third grader, too.

Sunday's Update


A lot of people asked if they missed an update on Sunday (the 12th). No, you didn't. Although Sunday was the first day since March 1 that there hasn't been an update, there wasn't much of anything to say. No snail mail, obviously, and no outrageous e-mail to comment on. Most of the day was spent moving the site over to a new server. Never again will the "Digg effect" (or any other mass traffic bombardment) bring this site to a crawl — I hope.
Freebies Summary
Who?
What?

approx. $

Fellowes
Four cans of compressed air
$32.00
Carma Labs
One jar of Carmex
$1.29
Stash Tea
Nine teabags
$1.80
White Castle
19 burgers, 2 breakfast sandwiches, 2 orders of Chicken Rings
$12.37
Airborne
One free tube of Airborne
$5.99
Reynolds
Two 50-cent coupons
$1.00
S.C. Johnson
One free ($3 max.) Skintimate coupon
$3.00
Church & Dwight
Two $1 Arm & Hammer coupons
$2.00
Pfizer
Three 50-cent Purell coupons
$1.50
Pepsi
Pepsi pen, pencil, stickers, and gift catalog
N/A
Biotene
Free samples of gum, toothpaste, and mouthwash
N/A
Burt's Bees
Free stick of Burt's Bees
$1.87
Dunkin Donuts
Book of five $1 gift checks
$5.00
Mercedes Benz
Mercedes keychain
$30.00
Eden Foods
Pasta, tea, soymilk
$9.54
Chicken of the Sea
Two $2 coupons, one 25-cent coupon
$4.25
Sanford
Four pens
$5.00
Gatorade (aka Pepsi)
Three 60-cent coupons for Propel
$1.80
Nestle
Two coupons for Nestle candy
$1.00
Max and Erma's
A hat and travel cup
$15.00
Dairy Queen
Three $1 gift certificates
$3.00
21 companies
$137.41
T.G.I. Friday's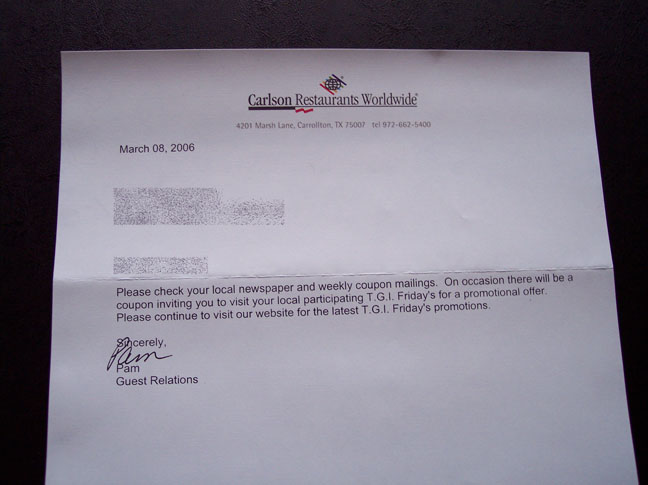 Subway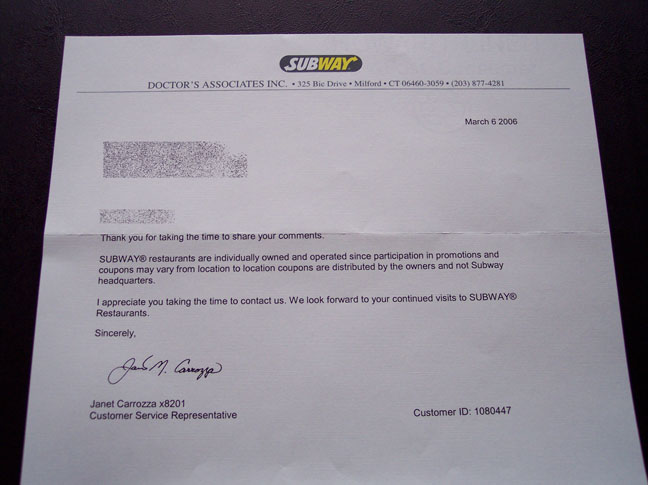 General Mills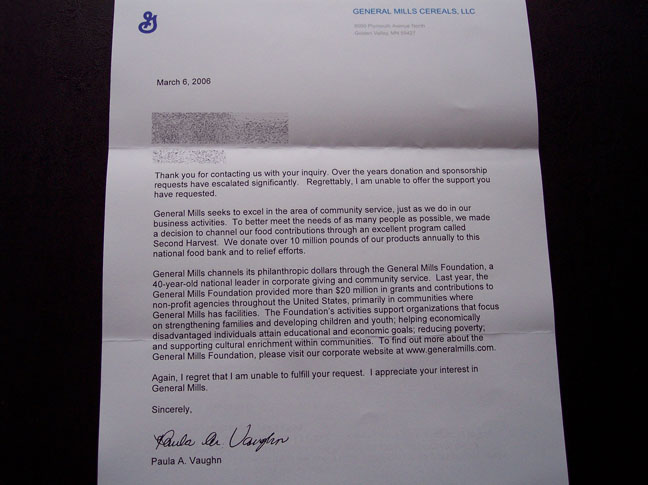 Hershey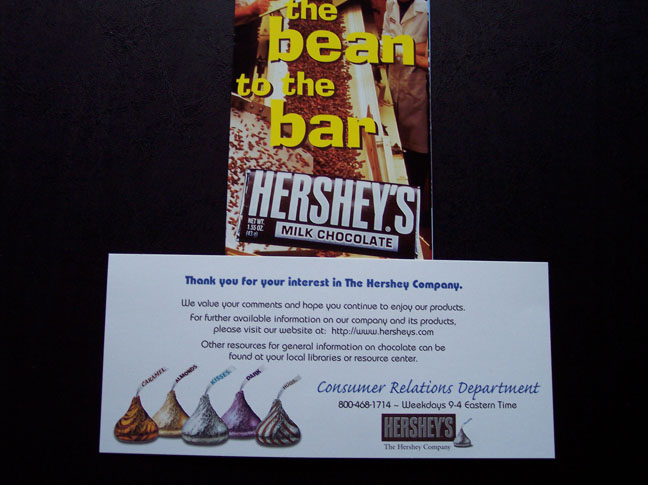 Dairy Queen